Flight Device for Handicapped Child


orthopedic corset and leg braces, aluminum, synthetic fibre, feathers
140 cm x 160 cm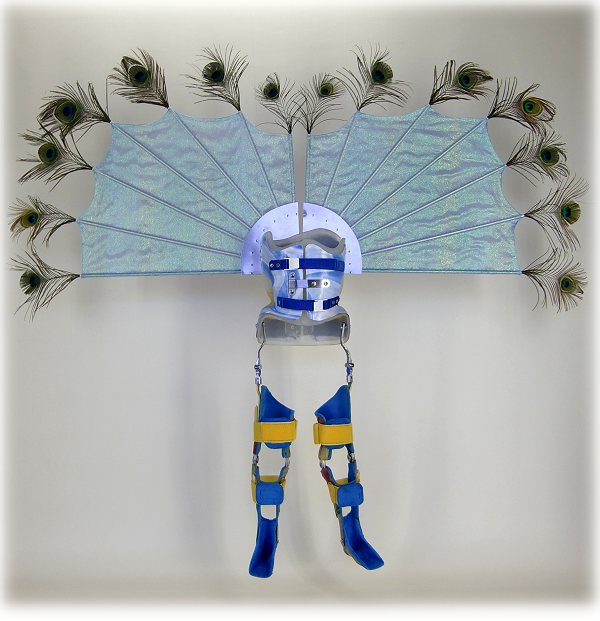 Flying - an ancient dream of mankind
This fantasy must seem even more utopic to a handicapped child, in his real life not even beeing able to sit or walk independently.
By wearing this apparatus with glimmering wings and feathers, the possibility to become part of the imaginative world of fairies and dragons, to be Batman or Tinker Bell, becomes real. It enables to lift up into the air and escape from physical boundaries - at least for a little while.